In the vast and varied world of fragrances, only a few brands have elevated perfume production to an art form. Chanel is unsurpassed when it comes to timelessly classic and luxurious perfumes. They defined and redefined what a luxury perfume can and should be for almost a century, and their output remains every bit as popular today as it was in the early 1900s
Chanel fragrances vary from sophisticated ladies' perfumes to bold and audacious men's colognes. They have what it takes to create a signature scent that elevates one's self-confidence and leaves a lasting impression.
Chanel Perfume Top Picks
Most popular and best seller: Chanel No. 5
Best Chanel perfume for women: Chanel Coco Mademoiselle
Best Chanel perfume for men: Bleu de Chanel
Best smelling Chanel perfume: Chanel Chance
Newest Chanel perfume: Chanel Gabrielle
Chanel perfumes, with their array of rare and precious ingredients, balanced and contrasted to produce the most beautiful results, never fail to surpass the expectations of everyday wearers. Our goal today is to introduce you to the ten best Chanel perfumes available to buy, and dive into the glamorous world of this well-known and popular brand. The task of narrowing down such an iconic range to just ten favorites was no easy feat!
Top List of 10 Best Chanel Perfumes
With a century of experience under their belt, it is no surprise that Chanel perfumes cover a lot of territory when it comes to style and character, as well as which personality types they suit. Due to this, making the right choice for you can be tricky, especially if you aren't familiar with the range. Here are our top ten favorite and best reviewed Chanel perfumes.
1. Chanel Coco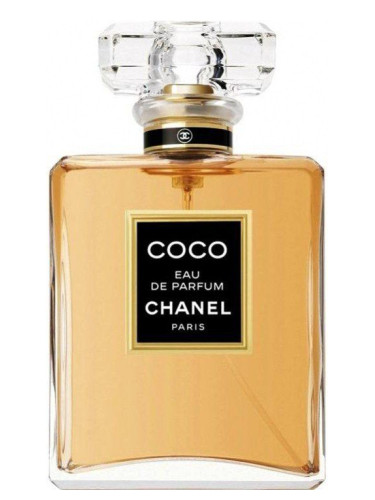 Chanel Coco was the iconic perfume of the 1980s, designed by world-renowned perfumer Jacques Polge. Although it is typical of the decade – it is bold, large, and allows the wearer to make a dramatic entrance – its appeal hasn't faded one little bit in the 21st century.
A stunning opening of mandarin notes is followed by coriander, cloves, and a big floral bouquet of rose, jasmine, and ylang ylang. A patchouli and tonka base provides vintage glamour and timeless charm, and there is no other scent quite like it. Especially suitable for evening wear, Chanel Coco belongs in the hall of fame as a Chanel classic.
---
2. Chanel Chance Eau Tendre
There are few modern fruity-floral perfumes of distinction on the high-end perfume store shelves these days, making Chanel Chance Tendre something of an anomaly. The latest addition to the Chance collection, it has quickly become a firm favorite among younger women seeking a luxury fragrance that is both feminine and fun, yet also romantic and whimsical at the same time.
An opening of grapefruit and quince, backed up by a beautifully dreamy heart of rose and jasmine, create the fruit notes of this elegant perfume. This beautiful fragrance does not end up being too sweet or girly because of the base notes of musk. Its impressive sillage and longevity make it an ideal scent for a first date.
---
3. Chanel Allure
If you're looking for an elegant perfume that's perfect for the office, Chanel Allure might be your best choice right now. Chanel Allure is a fragrance created in 1999 that strikes the perfect balance between subtlety and audacity. It is the ultimate scent for modern women on the lookout for a signature scent.
Peach gently softens the citrus notes in Allure, such as lemon and mandarin. Fruity highlights are given a floral-oriental twist with jasmine, freesia, and honeysuckle, which are enhanced by vanilla and sandalwood. The perfume is absolutely perfect for business meetings and everyday use, as well as for establishing a signature fragrance for the woman who knows what she wants in life.
---
4. Chanel No. 5
Lists of the best Chanel perfumes for women would not be complete without mention of Chanel No. 5 – arguably the most iconic perfume of all time, which spawned a million imitations following its launch in 1921.
Bergamot, neroli, and jasmine open the fragrance, which is followed by ylang ylang, iris, rose, lily of the valley and jasmine. The scent's iconic base of vanilla and sandalwood seals the deal with effortless charm and sophistication, and lends it an air of classic elegance and sensuality. Chanel No. 5 is, at its core, a perfume for more mature women who want to highlight their flawless tastes and sense of style.
---
5. Coco Mademoiselle by Chanel
Coco Mademoiselle, another huge hit for Chanel, was released in 2001 and appealed to a whole generation of young Chanel fans. Its blend of citrus and patchouli notes proved to be both a winning combination and a departure from Chanel's house style, while maintaining the brand's values of excellence, attention to detail, and timeless savoir-faire.
Coco Mademoiselle is a beautiful fragrance that is perfect for nights out, intimate dates, and special occasions. With its unusual combination of notes and high level of oils, it's a long-lasting perfume with great sillage, and one that won't let you down.
---
6. Chance by Chanel
When Chanel released its first perfume in a round bottle back in 2003, it caused quite a stir. Chance combines fresh floral, spicy, and fruity notes in a masterclass of perfumery, a fragrance that is ideal for women of all ages and for a wide range of occasions.
Chance by Chanel is characterized by top notes of lemon, exotic pineapple, and piquant pink pepper, followed by a heart of luxurious floral accords. With amber, patchouli, and white musk, the base turns up the sensuality and warmth. As a result, this perfume is both seductive and not too heady, making it ideal for both hot dates and daily wear.
---
7. Chanel Gabrielle
As envisioned by Olivier Polge, Chanel Gabrielle is the fragrance of a fantasy exotic flower, intensely feminine and alluring, combining grasse tuberose, orange blossom, jasmine, and ylang ylang. The end result is breathtakingly romantic and more than a little seductive, with sandalwood and musk providing a base of sensual warmth for women.
The moderate sillage and long-lasting qualities of Gabrielle have made it popular with women who wear it daily as a signature scent. In essence, it is a summer scent. The spicy and woodsy base allows it to be worn during the cooler seasons and evenings, and it is an excellent choice for lunch dates, cocktail parties, and professional settings alike.
---
8. Bleu de Chanel
Bleu de Chanel is among the most popular and best-selling colognes from Chanel, a French luxury perfume house. This woodsy, aromatic, and beautifully balanced scent was released in 2010 and quickly became a must-have for all sophisticated gents.
The perfume features exotic, spicy, and unusual notes. Nutmeg and ginger are combined with sandalwood, vetiver, cedar, patchouli, jasmine, creating a scent which is bursting with mystique and a sensual, alluring, and thoroughly modern essence of masculinity. It is a popular choice for both professional wear and parties, as it never fails to make an enduring and positive impression.
---
9. Chanel Allure Homme Sport
Chanel's Allure Homme led to the launch of Allure Homme Sport just a few years later; one of the most popular men's colognes of the 21st century. This captivating scent combines notes of vetiver, white musk, amber, and tonka bean to stunning effect.
A distinctive feature of Allure Homme Sport is the fact that it is both light and impactful, spicy and woodsy without being overpowering. Consequently, it's extremely versatile – this scent works equally well with a business suit as it does with a date at a beach bar, and reflects the multi-faceted reality of the modern urbane gentleman. This long-lasting fragrance by Chanel has a moderate sillage and really hits the high notes when it comes to quality and distinction.
---
10. Chanel Chance Eau Fraiche
Chanel Chance Eau Fraiche, the next perfume in the hugely popular Chance collection, was Chanel's big release of 2005. It has delightful top notes of jasmine and iris, followed by a sensual base of musk and patchouli.
Chance Eau Fraiche is a lighter, brighter version of the original Chance fragrance that's sure to appeal to a younger, more outdoor crowd. As a result of its outstanding longevity and moderate sillage, it is also appropriate for the workplace, and this is one of the primary reasons for its enduring appeal.
---
A Guide on How to Choose Your Chanel Perfume
The Chanel perfume range covers a century of innovation, so selecting the fragrance that matches your personality, preferences, and sense of style can be challenging. Nonetheless, if you consider the following pointers, you should be able to figure out which Chanel perfume for women is right for you.
Perfume Types and Strengths
As with almost all luxury perfume brands, Chanel offers most of their quality fragrances in a range of types. These include:
●   Parfum: A perfume type that is most powerful and concentrated. As a result of its high concentration of precious ingredients, perfume has a denser, oilier consistency, and as a result, it's the one that lasts the longest when applied to the skin. A parfum is almost without exception the most expensive perfume type for the same reasons.
●   Eau de Parfum: As opposed to parfum, which typically comes in a stoppered bottle that is dabbed on the skin, Eau de Parfum will typically come with a sprayer (or atomizer), due to its slightly thinner consistency. Despite its weight, concentration, and prolonged longevity, Eau de Parfum can last up to eight hours or longer, making it good value for money.
●   Eau de Toilette: In general, your Chanel perfume type of choice is more affordable, and they tend to be lighter, fresher versions that are versatile enough to wear on a regular basis. Because they contain a lower concentration of aromatic oils, they cannot match the longevity of Eau de Parfum, but as their prices are lower, they lend themselves to reapplication and regular spritzing.
Fragrance Categories
To help you choose the right perfume, you can also look at the key categories of fragrance. Chanel is known for its floral scents, but, like all major brands, they also have plenty of perfumes that cover all bases for their wide and dedicated following. Their main fragrance categories are:
●   Floral Scents: Based upon aromatic oils extracted from flower petals, these fragrances imbue the wearer with the scent of elegant, feminine floral bouquets. Examples of Chanel perfumes in this category would include Chanel Coco Mademoiselle, Chanel No. 5, and Chanel Allure.
●   Fresh Scents: Bright, zesty, and refreshing, fresh perfumes are uplifting, optimistic, and outdoorsy. They tend to be highly versatile – even to the point of being unisex – and suitable for a number of personality types and occasions. Chanel Chance would be a good example of a fresher perfume in this range.
●   Woody Scents: Utilising exotic woods, incenses, and rare and precious ingredients (often with ancient and spiritual origins), woody scents bring warmth and sensuality to a perfume. The woodiest Chanel perfumes are those in the Les Exclusifs de Chanel collection – a range of limited edition and exclusive fragrances by the brand – such as Sycomore and Coromandel.
●   Oriental Scents: Rich, exotic, and including powdery, spicy, and resin-based notes, oriental scents are a joy to behold. Amber – the gorgeously sensual and heady resin used in the base of many Chanel perfumes – is perhaps the quintessential ingredient of oriental perfumes. Coco Eau de Parfum and Chanel No.5 both have recognizable oriental characteristics.
Frequently Asked Questions on Chanel Perfumes
How many Chanel perfumes are there?
As one might expect from such a historic perfume house, Chanel has launched many fragrances over the past one hundred years. So far, there have been 122 Chanel perfumes designed and released to the general public.
Which Chanel perfume is the best?
Depending on your personal preferences, this question could be answered in dozens of different ways! However, most people would recognize Chanel no. 5 as the best perfume; it's a fragrance with an iconic appeal, and which has withstood the test of time.
Which Chanel perfume is the most popular?
As one might expect, Chanel no. 5 is by some distance the most popular fragrance in the extensive Chanel range, and is a bonafide worldwide best-seller. The second most popular Chanel fragrance is Coco Mademoiselle.
How much does Chanel perfume cost?
A 1.7oz bottle of Chanel perfume will typically cost between $130 – $190, depending on the product in question. As such, it's fair to say that Chanel is one of the more expensive mainstream perfume brands on the market today.
Where is Chanel perfume made?
Chanel perfume is made today, as it always has been, in France. Indeed, Chanel has a long and profound relationship with Paris, and is widely considered to be among the nation's most iconic brands.
How to check Chanel perfume authenticity
Fake Chanel perfumes are becoming more and more convincing year on year. However, you can spot a real Chanel perfume by checking the bottle's base – the information will be embossed in the glass, not printed on a label. Also, the lettering on the bottle's front will be slightly raised rather than simply printed on.
How long does Chanel perfume last?
Chanel perfumes should last between three to five years.
Is Chanel perfume cruelty-free perfume?
At present, Chanel perfumes are not listed as cruelty-free.
The Story of Chanel
There are very few perfume brands that can rival Chanel's clout, fame, and peerless reputation. The story of the brand is, in essence, the story of 20th century parfumerie, from the first release of the brand to the popular bottles of today.
Chanel's first perfume – the world-famous No. 5 – first appeared on the shelves of stylish Parisian boutiques in 1921, changing the fragrance industry forever. In legend, the iconic name of the perfume came about after perfumer Ernst Beaux presented Coco Chanel with a wide range of perfumes. She fell in love with Chanel No. 5 after trying the fifth scent. That was the beginning of history.
Chanel no. 5 set the world on fire in the 1920s, and its legacy lives on today. Women's perfumes were typically one-note in the early 20th century, and were based upon simple, flowery scents that would appear quite direct and simplistic to a 21st century audience. On the other hand, Chanel no. 5 was abstract, complex, and multilayered. With its generous use of aldehydes, Chanel no. 5 seemed like nothing else on the market… and since Coco Chanel approved, it was certainly good enough for her ever-growing clientele.
As the genius behind that first world-altering fragrance, Ernest Beaux remained with Chanel until 1952, creating other landmark scents during his career, including Chanel no. 22 and Bois des Iles.
The Chanel brand underwent a renaissance after Beaux's departure, and after Coco's death in Paris in 1971. Cristalle, Chanel's freshest fragrance yet, launched before the arrival of Jacques Polge. It attracted a broader and younger audience than ever before. Chanel's perfumes, which are still popular today, were among his creations. Coco, Allure, and Coco Mademoiselle have become even more widely worn (at least in the US) than No. 5.
It wasn't until the 1990s that the Chanel brand began to venture beyond ladies perfumes directly inspired by No. 5. It was 1995 when Chanel launched its first men's fragrance – Chanel Pour Monsieur – which received widespread acclaim. A hugely successful foray into quality gentleman's cologne ensued, which encompassed a variety of styles, from leathery and masculine Antaeus to the world-beating aromatic wonder that is Bleu de Chanel. A brand deeply associated with feminine products successfully marketed men's fragrances. Chanel's brand values and identity were strong enough to make such a crossover seem effortless.
Final thoughts on Chanel perfume
Here are the ten best Chanel perfumes and what makes them the world-famous favorites they are. There's undoubtedly a Chanel perfume out there that's suitable for everyone, whether you're a fan of Chanel No. 5 or a fan of the latest releases.