Best Paint For Action Figures and Custom Toys: How do you choose action figure paint? With the help of fellow painters and toy customizers, we've compiled a list of the best acrylic paints for painting action figures and toys.
The Best Paint for Action Figures and Custom Toys
On the market, you can find a wide variety of acrylic paints suitable for custom toys and miniatures. Based on our research, we found some of the best paint brands for beginners and pros.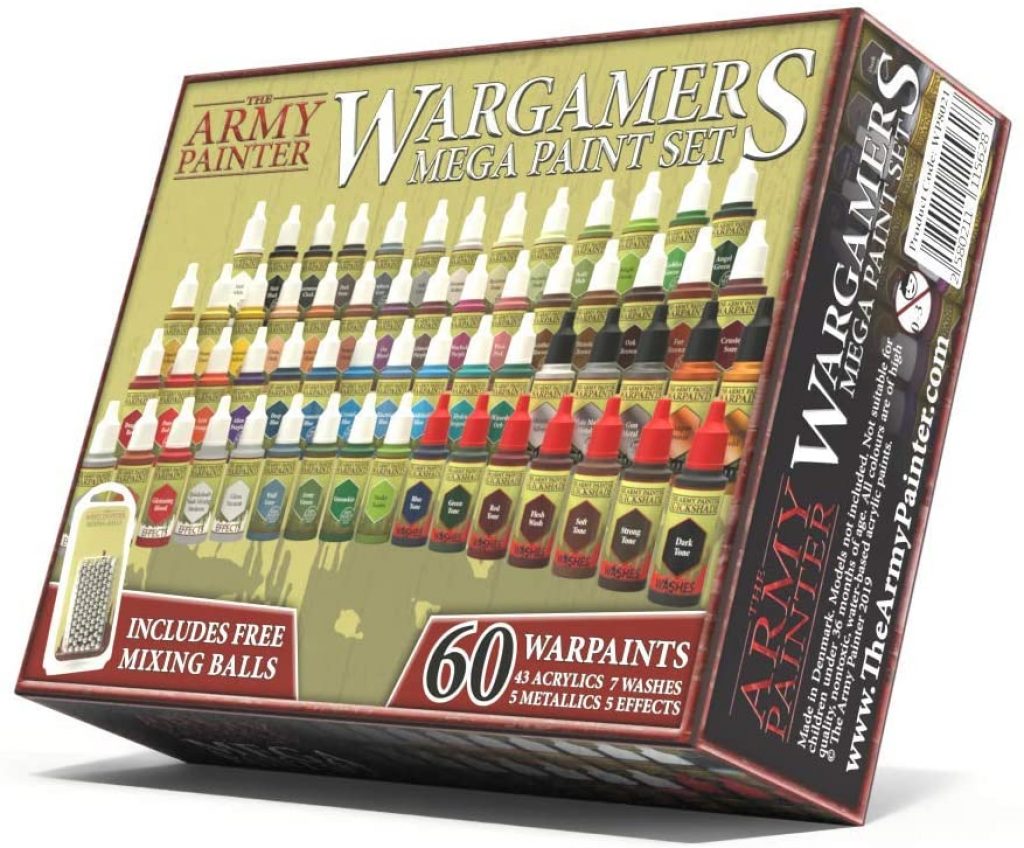 One of our favorite paints on the market comes from Army Painter. The Army Painter Wargamers Mega Paint Set may be for you if you're looking for an impressive paint set that won't break the bank, but will yield excellent results.
There is no need to mix colors for countless hours. The colors are crisp, clear, and vibrant! The Wargamers Mega Paint Set contains all the colors you need to paint an army of custom toys. From base-coating to highlighting to painting fine details, this set will take your custom game to the next level. Designed with a combination of high quality pigments and a creamy consistency, Army Painter is ideal for painting highly detailed custom action figures. Metallic paints from this manufacturer are well-known for their high concentration of metallic flakes and excellent coverage, even at first use. Paintings can be realistically shaded in a short period of time thanks to painterly techniques such as quick shade washes.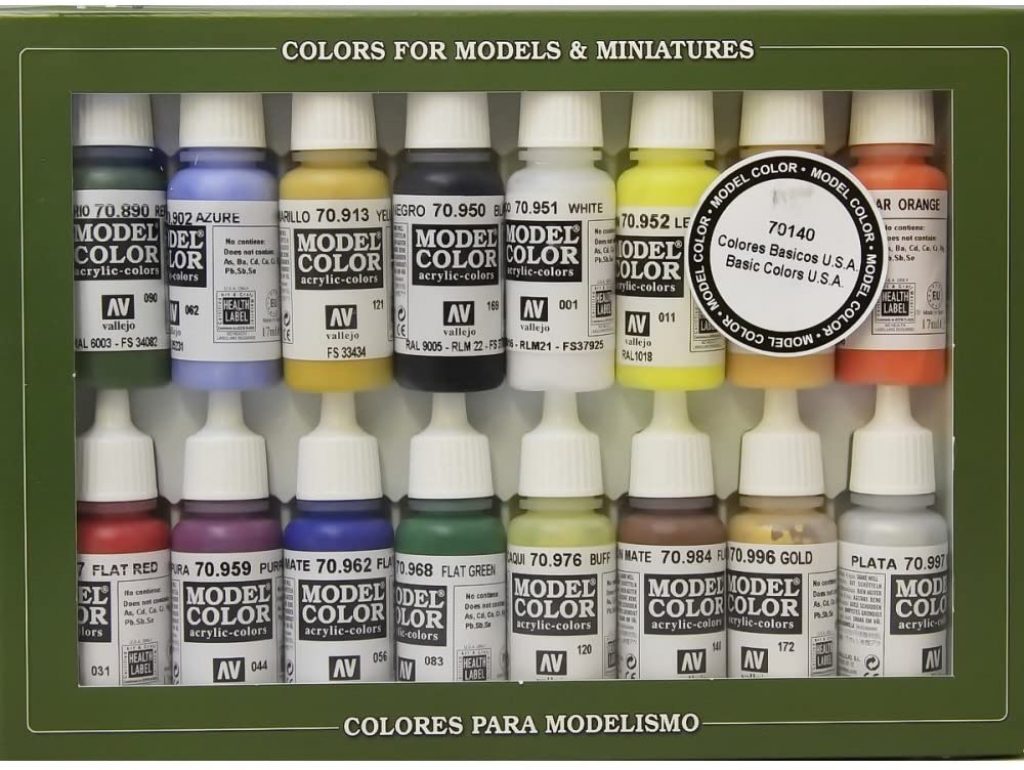 Vallejo is mentioned almost every time we talk about paints. We are talking about the extremely popular Acrylicos Vallejo.
More than 200 colours are available in Vallejo paints, which have a specialized formula that adheres to most plastic surfaces. This is why action figure customizers love Vallejo paints. Using the Vallejo paints in an airbrush system is another great feature. No additional paints are needed. Just add some acrylic thinning medium and you're done.
Our favorite Vallejo paint set is the Basic USA Colors collection. If you are a beginner and are looking for some colors you can use without breaking the bank, this set is perfect for you. You may also want to consider buying the Vallejo Basic USA Colors Set if you don't know if you'll use all the colors in a bigger set.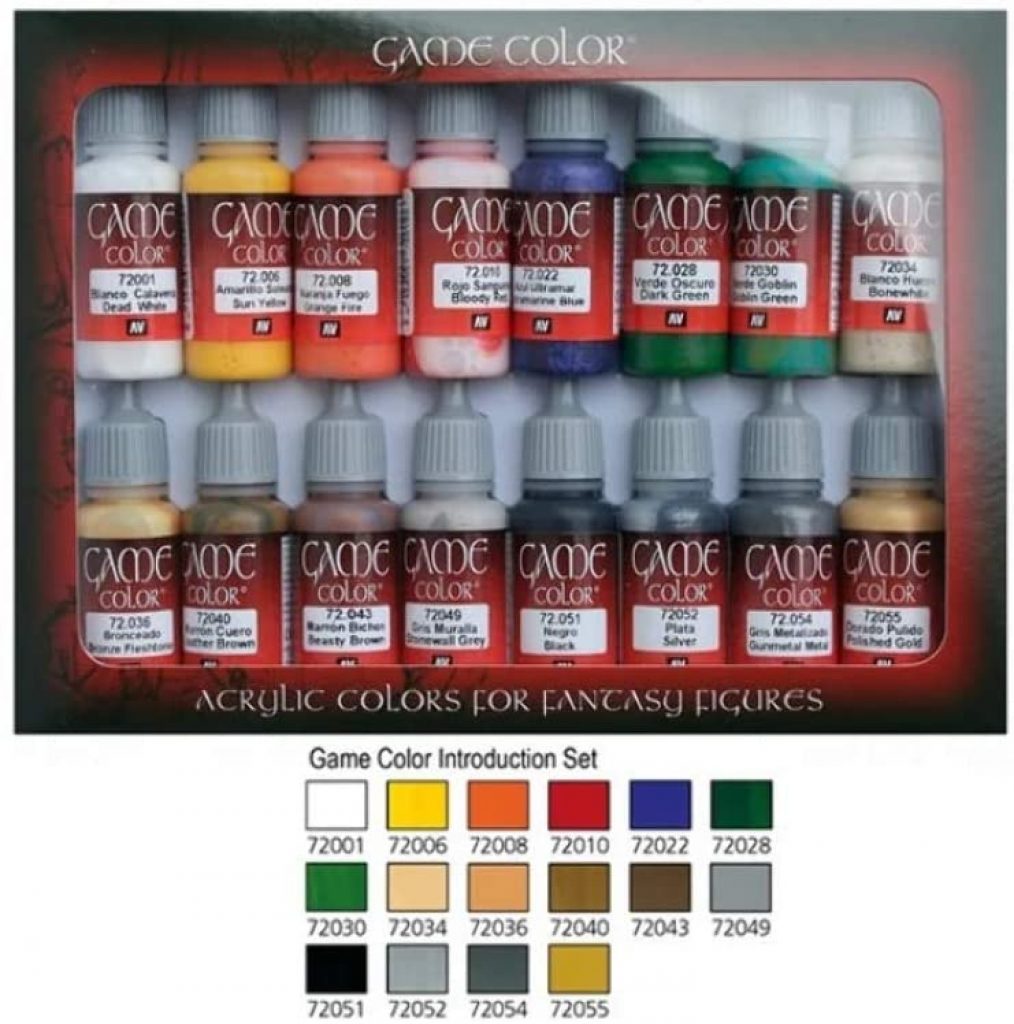 If you are looking for more "war-like" colors than the Basic USA Colors Paint Set, the Acrylicos Vallejo Game Color Intro Set is a perfect choice. This set has specially designed paint for a more medieval style of customization, including paints like Goblin Green, Bone White, Bronze Fleshtone, Cobra Leather, Beasty Brown Stonewall Grey, Gunmetal Metal, Polished Gold, and more. You can't go wrong here.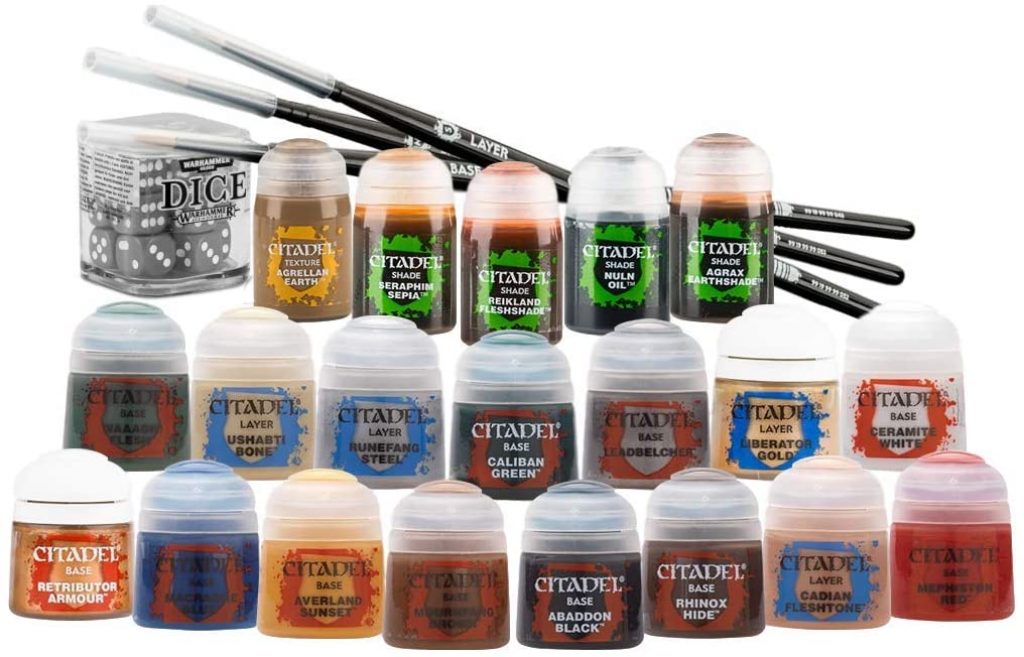 Last but not least, we can't forget about the amazing quality paints by Citadel paints.
Citadel paints are widely available, which we appreciate. It is pretty easy to find them pretty much anywhere in the world that sold hobbies or comics. This may be the reason for Citadel's higher prices, since you can be assured of consistency across all batches. Citadel paints come in a paint pot that many people dislike, even though we don't mind it much. Because it causes messes and dries your paint faster. Choose your favorite colors on Amazon instead of ordering a pre-selected box.
Stay tuned for more info on the best paint for action figures now.
Read more about action figures now!